NSR & BCG Innovation Conference: 5G and Beyond. Cloud. Convergence.
Virtual Conference, Small Group Meetings, and Cocktail Hour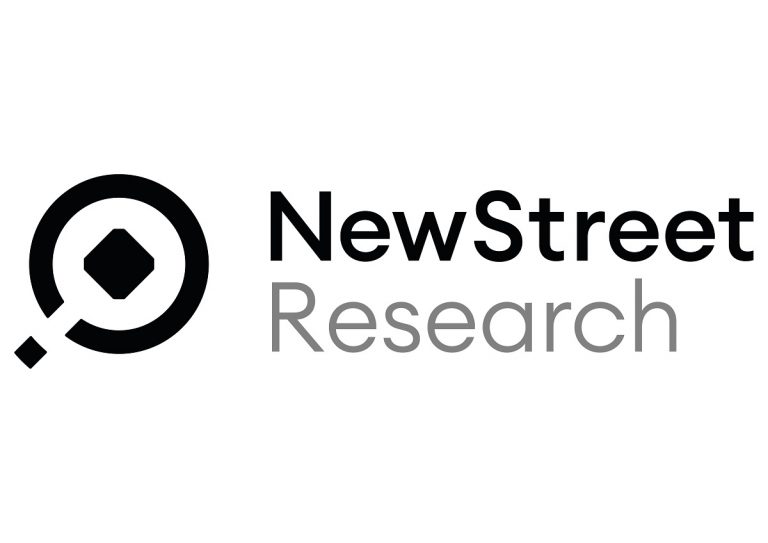 Join us on Monday, November 14th for the fourth edition of NSR & BCG Innovation Conference: 5G and Beyond. Cloud. Convergence.
Monday, November 14, 2022
Conference Agenda-All Times EST
Time
Track 1
Track 2
Track 3
Track 4
8:30-8:45
Opening Remarks - Jonathan Chaplin, New Street Research and Heinz Bernold, BCG
08:45-9:15
"Open RAN, V-RAN, and mmWave Strategies" - Woojune Kim, EVP & Head of Global Sales & Marketing, Network Business, Samsung Electronics
"What Does Technology Convergence Mean for an Integrated Operator" - Walter Goldenits, CTO Germany, Deutsche Telekom
"Spectrum Policy at a Crossroads: A View from the FCC " - Nathan Simington, Commissioner, FCC
"The Race for Space: Leading The Way to Direct-to-Device" - Jay Monroe, Chairman, Globalstar
9:20 - 9:50
"What is the Role for Alternative RAN providers?" - Eric Stonestrom, CEO, Airspan
"How Does Fixed and Mobile Infrastructure Need to Evolve to Meet Future Demands" - Howard Watson, Chief Security and Networks Officer, British Telecom
"Innovators & Disruptors: Fiber over The Air" - Chet Kanojia, CEO, Starry
"Enterprise 5G & Cloud in an EM Context" - Tanapong Ittiakulchai, Chief Enterprise Business Officer, AIS
9:55-10:25
"The Next Leg of the 5G Cycle" - Peter Linder, Head of 5G Marketing, Ericsson
"Behind Every Good 5G Network Is a World Class Fiber Network" - John Harrobin, EVP Consumer, Frontier
"Towards the Augmented TowerCo" - Oscar Pallarols, Chief Commercial Officer, Cellnex
"5G Network, Cloud and Convergence with KPN" - Babak Fouladi, Head CTO, KPN
10:30-11:10
"Creating The Enterprise Mobile Opportunity" - Sampath Sowmyanarayan, Executive Vice President and CEO, Verizon Business
11:15-11:45
"Life After a Turnaround?" - Mark Atkinson, Head of RAN products, Nokia
"3 Telco Challenges We Need to Fix (Before We Can Get to the Really Good Stuff)" - Chris Wright, SVP and CTO, Red Hat
"The Race for Space: Closing the Link to the Unserved Globally" - Charles Miller, CEO, Lynk
"Network of the Future, Mobile Cloud and Convergence at LG" - Madalina Suceveanu, Managing Director, Mobile & Cloud Technology, Liberty Global
11:50-12:20
"Reinventing Communications, Together" - Sameer Vuyyuru, Head of Worldwide Telecommunications Business Development, AWS
"Innovators & Disruptors: Shifting Power Back to Mobile Consumers" - Peter Adderton, Director of Boost Mobile, MobileX
"mmWave Silicon Innovation" - Anders Storm, CEO, Sivers Semiconductors
"The Transformative Impact of the Metaverse" - Tibor Merey, Managing Director & Partner and Rony Abovitz, Senior Advisor, BCG
12:25-13:05
"Winning the Battle and The War: What Comes Next For the Uncarrier" - Neville Ray, President of Technology, T-Mobile
13:10-13:40
"Next-generation Telecom & Cloud Silicon" - Nick McKeown, SVP/GM and Senior Fellow, Network and Edge Group, Nick McKeown, SVP/GM and Senior Fellow, Network and Edge Group, Intel
"The Race for Space: Everything Still Comes Down to Spectrum" - Doug Smith, CEO, Ligado
"The Metaverse Is Not a Hype" - Cathy Hackl, Metaverse / Web 3 Strategist and Tech Futurist
13:45-14:15
"Secular Growth in Mobile Radio Content" - Carlos Bori, SVP of Sales and Marketing, Skyworks
"X Marks the Spot - A Growth Engine for 5G B2B" - Marc Overton, Managing Director, BT Division X
"China Telecom: Riding the Enterprise S-Curve; Cloud, DC, 5G" - Nick Fung Yuk Hon, Investor Relations, China Telecom
14:20-15:00
"5G in Action" - Igal Elbaz, SVP, Network CTO, AT&T
15:05-15:35
"Open RAN and V-RAN Momentum" - Bejoy Pankajakshan, EVP, Chief Technology and Strategy Officer, Mavenir
Spectrum Policy at a Crossroads: A View from the NTIA" - Scott Blake Harris, Senior Spectrum Advisor,NTIA
"InfraTech: The Orchestration Layer" - Alexandre Villela, SVP, Head of Ventures, Digital Bridge and Rajeev Shah, Founder and CEO of Celona
"Alternate Perspectives on the Metaverse" - Bruce Dines, Senior Partner, Liberty Global Ventures
15:40-16:10
"Future of Mobile Networks and Cloud Computing" - Shawn Hakl, VP of 5G Strategy, Microsoft
"Enabling the Metaverse with 5G" - Manish Tripathi, Vice President of Corporate Engineering,Qualcomm
"Innovators & Disruptors: Creating Enterprise Demand" - Jim Brisimitzis, Founder, 5G Open Innovation Panel; Sandeep Pandya, CEO Everguard; Michael Anderson, CEO, Expeto
"The Metaverse is Now" - Artur Sychov, CEO and Founder, Somnium Space
16:15-16:55
"Taking the Next Step - Conquering Brownfield" - Tareq Amin, CEO, Rakuten Mobile and Rakuten Symphony
17:00-17:40
"The Ultimate Disruptor" - Charlie Ergen, Chairman, Dish
17:45-17:50
Closing Remarks - Pierre Ferragu, New Street Research and Heinz Bernold, BCG
17:55-19:30
Cocktail Party at the BCG Hudson Yards campus in office in Manhattan. Please register below to attend.
EST
Register & Meeting Requests
Speakers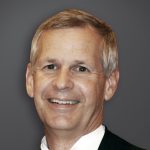 Charlie Ergen
Dish
Co-Founder and Chairman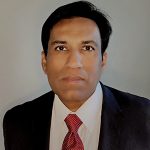 Sameer Vuyyuru
AWS
Head of Worldwide Telecommunications Business Development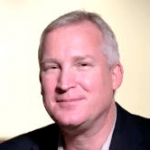 Shawn Hakl
Microsoft
VP of 5G Strategy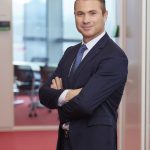 Tareq Amin
Rakuten Mobile and Rakuten Symphony
CEO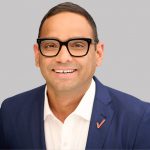 Sowmyanarayan Sampath (Sampath)
Verizon Business
Executive Vice President and CEO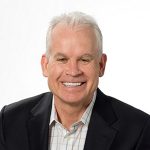 Neville Ray
T-Mobile
President of Technology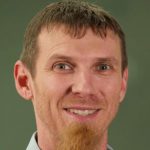 Chris Wright
Red Hat
SVP and CTO
Nick McKeown
Intel
SVP/GM and Senior Fellow, Network and Edge Group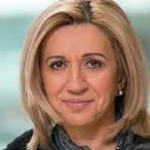 Madalina Suceveanu
Liberty Global
Managing Director, Mobile & Cloud Technology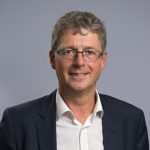 Howard Watson
British Telecom
Chief Security and Networks Officer (CSNO)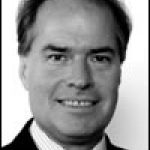 Eric Stonestrom
Airspan
CEO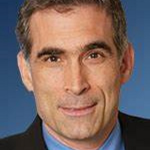 Carlos Bori
Skyworks
SVP of Sales and Marketing
Peter Linder
Ericsson
Head of 5G Marketing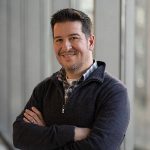 Jim Brisimitzis
5G Open Innovation Lab Panel
Founder and General Partner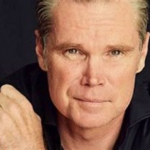 Peter Adderton
MobileX
Director of Boost Mobile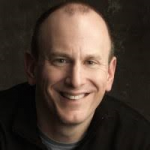 John Harrobin
Frontier
EVP Consumer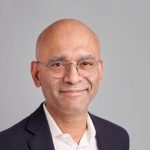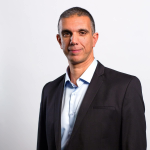 Igal Elbaz
AT&T
SVP, Network CTO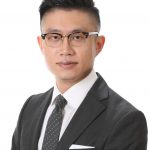 Nick Fung Yuk Hon
China Telecom
Investor Relations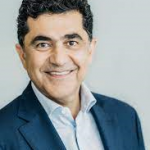 Babak Fouladi
KPN
Head CTO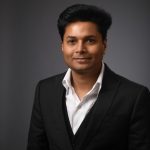 Bejoy Pankajakshan
Mavenir
EVP, Chief Technology and Strategy Officer
Mark Atkinson
Nokia
Head of RAN products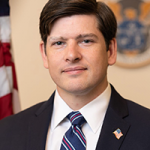 Nathan Simington
Federal Communications Commission
Commissioner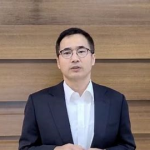 Woojune Kim
Samsung
EVP & Head of Global Sales & Marketing, Network Business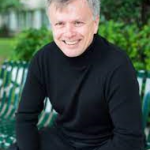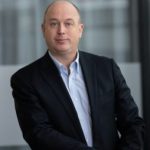 Anders Storm
Sivers Semiconductors
CEO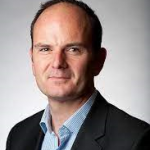 Marc Overton
BT Division X
Managing Director
Jay Monroe
Globalstar
Chairman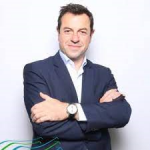 Oscar Pallarols
Cellnex
Chief Commercial Officer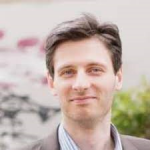 Artur Sychov
Somnium Space
Founder & CEO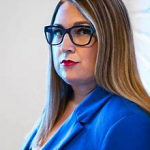 Cathy Hackl
Cathy Hackl, Metaverse / Web 3 strategist and tech futurist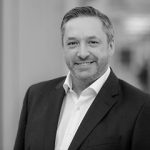 Walter Goldenits
Deutsche Telekom
CTO Germany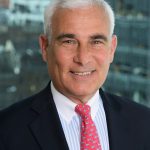 Scott Blake Harris
NTIA
Senior Spectrum Advisor, Office of the Assistant Secretary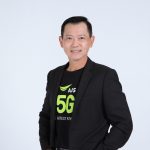 Tanapong Ittiakulchai
AIS
Chief Enterprise Business Officer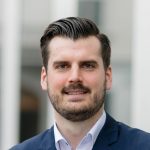 Tibor Merey
Boston Consulting Group
Managing Director & Partner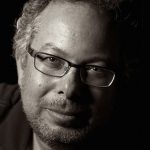 Rony Abovitz
Boston Consulting Group
Senior Advisor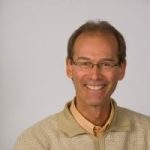 Bruce Dines
Partner
Liberty Global Ventures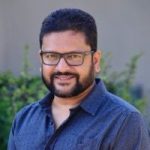 Manish Tripathi
VP of Corporate Engineering
Qualcomm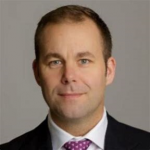 Michael Anderson
CEO
Expeto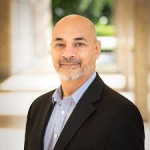 Sandeep Pandya
CEO
Everguard.ai
Register & Meeting Requests